Your customers are in this small, beautiful device called mobile. We create native and cross platform applications that are adapted for both iOS and Android. Our consultants can join in for smaller projects and help during a leave if needed, or develop your app from scratch. We always promise quick feedback and good quality in the coding. Talk to us today for a smooth solution.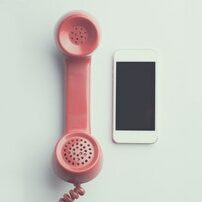 Tell us your idea – We'll build it!
Building an app is just as fun and challenging. Our consultants have many years of experience building mobile apps for both iOS and Android. The development process is more technically demanding than mobile customization for responsive websites, but at the same time, an app gives you greater opportunities to tailor content and reach out to mobile users in a different way.
We can develop your app in either Flutter, React native or Kotlin.
At Sweetopia, we can help you realize your app idea or supplement it with an additional developer to your existing team
How much does a mobile app cost?
It'll costs you dearly ...
Jokes aside, It all depends on the complexity of the project and how many hours it takes to put into practice. A simple app can take as little as 30 hours, but with more complex apps you can easily bump up to 10,000 hours - not to mention the maintenance. It is okay for us, we take on both small and large assignments and provide you with a quote before starting the project, so you'll avoid any unpleasant surprises.
Tell us about the app
We want to hear your idea! We listen to you and have the expertise required to build your app idea.